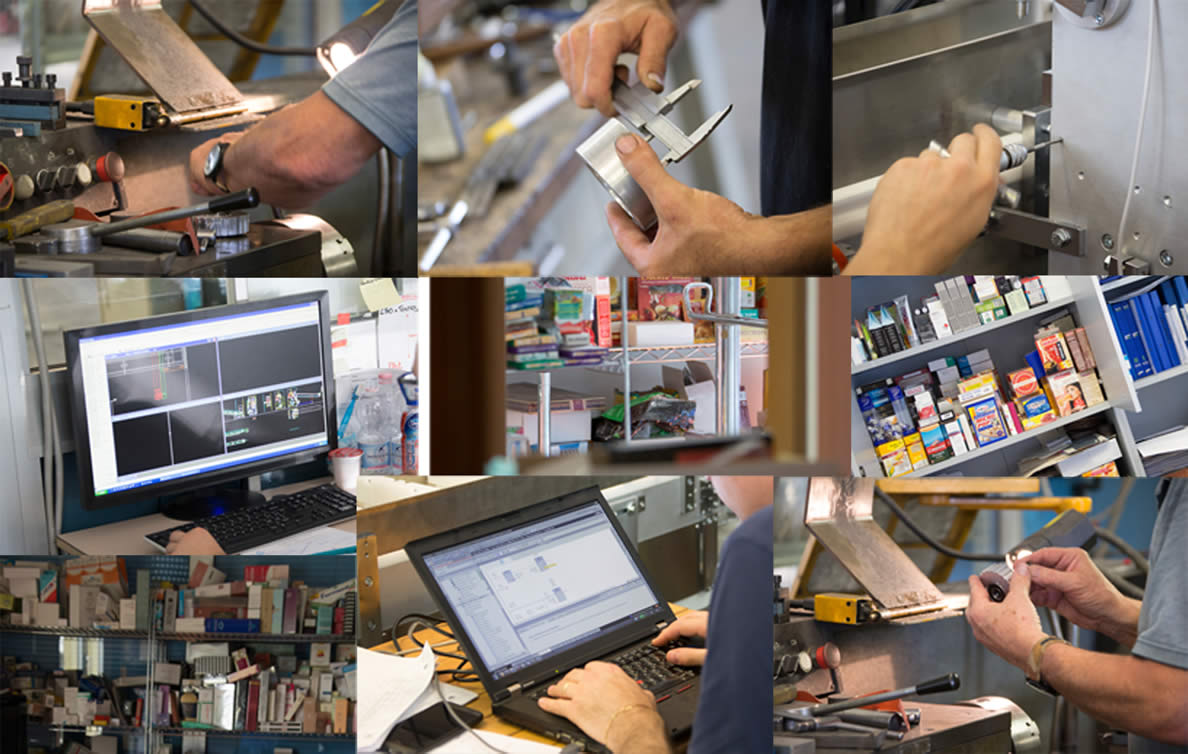 V2engineering is a solid reality on the packaging scene in Bologna, an area of excellence for the manufacture of automatic packaging machines. Having worked for over twenty years in this sector, with a consolidated range of machines that is constantly updated and developed, the end-of-line machine applications it produces are able to cover the needs of the food, cosmetic and pharmaceutical sectors.
Our philosophy is centred on attention to the needs of our Clients. This is mirrored by the solutions we provide, which offer a reliable mechanical base, which is given just the right amount of customisation to meet the client's specific needs.
A team of engineers and designers look at the Client's requests carefully, and work together to develop the most suitable solution.
A vast repertoire of experience is always being used to generate new solutions, that are able to satisfy the needs of constantly developing markets. The same care is taken when drawing up, creating and testing the machinery.
The Client in involved in creation of what is to become one of his production tools. But our attention to our clients does not end here. For us, supplying a packaging machine is not simply a question of delivering the machine itself.
V2engineering pays great attention to after sales support, because we take your work to heart. For us, it is more important to be partners than just mere suppliers. Our post sales service constantly has an eye to the client's needs. Service can start with an ordinary telephone consultation, timely delivery of spare parts or assistance by qualified technicians.
For this reason our best technicians are constantly ready to intervene, and we select the most reliable partners for local services in every part of the world we supply our equipment to.